Fried Pork Rice Bowl (Katsudon)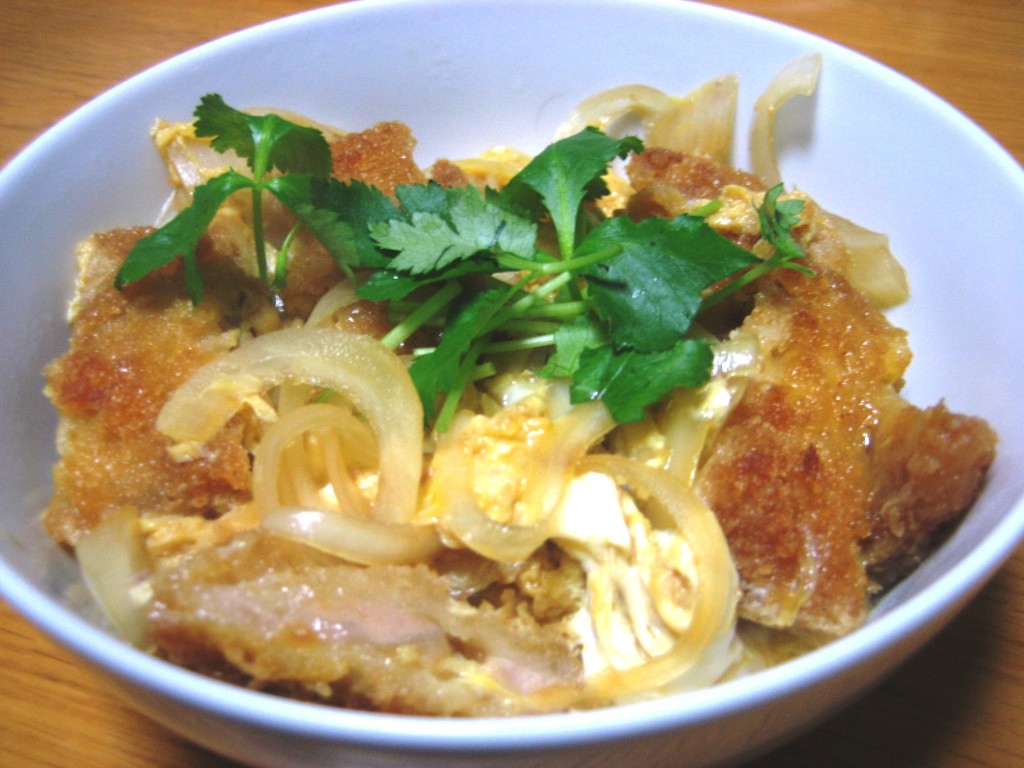 Katsudon is one of popular don (rice bowl) foods.  The cooking method is almost same with Oyakodon (chicken and egg rice bowl), but main ingredient is "Tonkatsu (Japanese pork cutlet) " instead of chicken.
Who developed this food is not clear, there are some stories.  But it seems to be eaten since 1921, because one document published that year mentioned about this food.  It has about 90 years history.  It is not new, but not very old.  It may be one of  modern Japanese foods.
There is a kanji character which sounds "katsu" and it means "win."  So some people like to eat Katsudon before the game.
Ingredients (for 1 dish):
200g rice (steamed)
100g Tonkatsu
50g orinion
1 egg
Mitsuba (Japanese herb), green onion or green peace
Borth

100ml broth (I used bonito broth)
1 table spoon sake (15ml)
1 table spoon soy sauce (15ml)
1 table spoon mirin (sweet rice win: 15ml)
1/2 table spoon sugar
How to cook:
1) Combine all ingredients for broth and put it in a fry pan.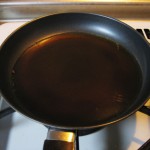 2) Put sliced onion (3 to 4mm) in a fry pan and heat it.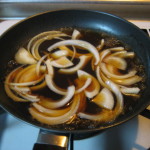 3) When onion becomes a little soft, put tonkatsu( cut as bite size).  Then pour broken egg and heat until egg hardens.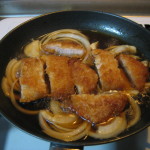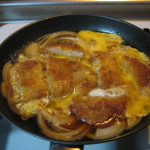 4) Place them on the rice.  Then put chopped mitsuba, green onion or greenpeace.
In some region, they are pour worcestershire sauce instead of egg.  It is minority and called as "sauce katudon."  Also there are some derived version such as "chicken katsudon" "beef katsudon" or "tuna katsudon."
Actually I bought tonkatsu at store.  It was not good.  The taste is not my favorite one.  I will cook Tonkatsu by myself in the future and introduce it here.
Enjoy meal!