Cambodian Restaurant Angkor Wat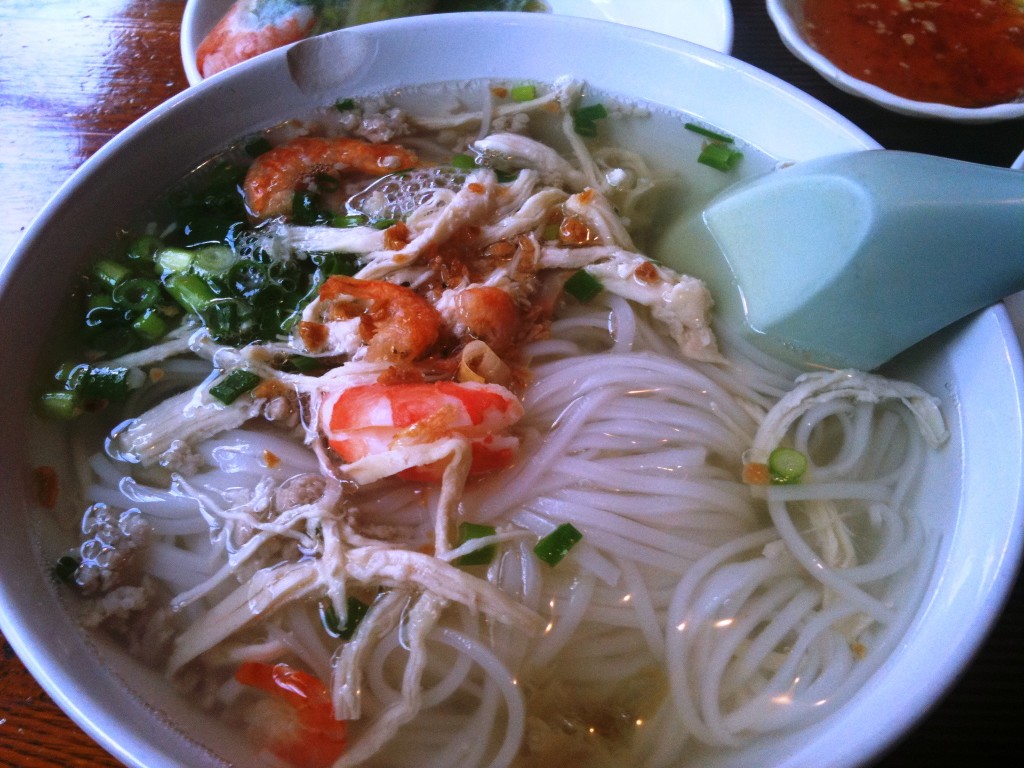 One day, I had a lunch with a business partner at Cambodian restaurant " Angkor Wat" in Yoyogi, Tokyo.  It was first time for me.  In the restaurant, I found that this year, 2013, is 60th anniversary of diplomatic relation between Cambodia and Japan.
I don't know well about the history between Cambodia and Japan.  But this kind of restaurants have been a bridge for both country.  They convey foods, taste and culture, then we learn about them.
In Tokyo, there many foreign foods restaurants.  I think Cambodian restaurants are not major.  But I think their staff are Cambodian and they are providing careful work.  That means the tastes are sophisticated.  And this kind of restaurants are not expensive.  It is also good thing.
At the day, I had most popular lunch set which includes Cambodian Noddle (above photo), Fried Rice and Raw Spring Roll.  This menu is similar to Vietnam foods which is getting popular recently.  Taste is also similar.  Yes, they are to next each other.  The taste is very light and slightly sweet.  The noodle is rice noodle.  It is different from Japanese noodle.  Its soup taste something like chicken, shrimp.  It was very good!
Actually, there are no spice when it came from Portugal in 16th century.  It is said that it took long time it came to Cambodia, so the foods seems not to use a lot of spice.  I guess many Japanese people familiar with it.
I am very happy to live in Tokyo because I can enjoy different country's foods and learn about different culture.
Enjoy mael!