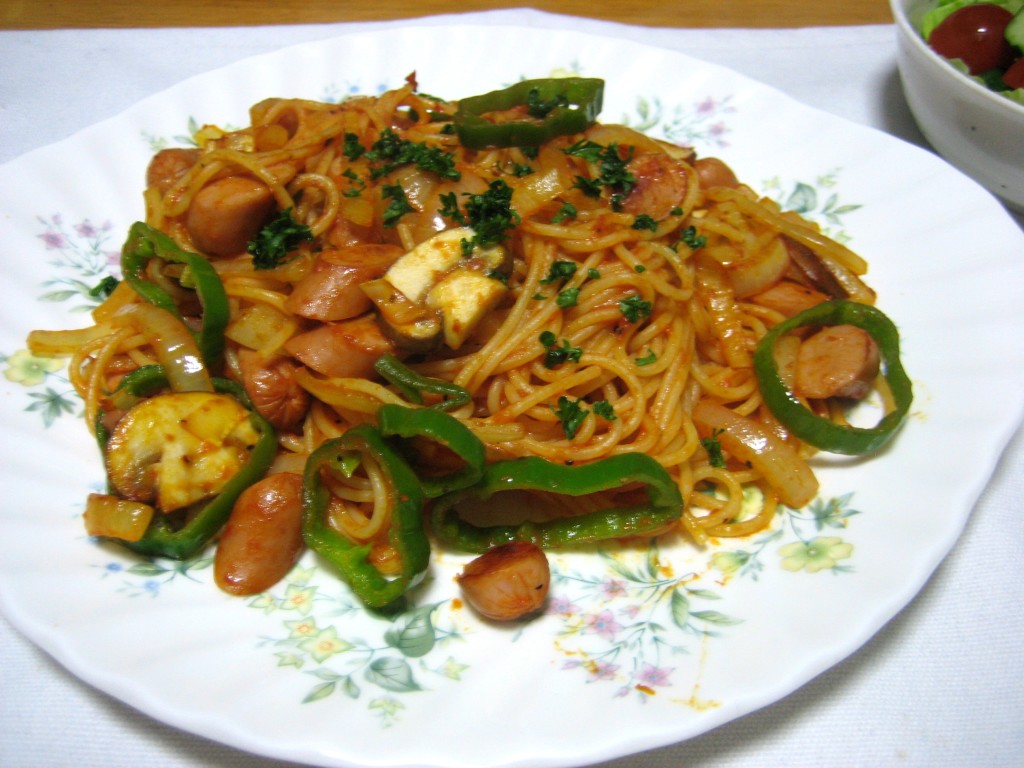 "Spaghetti Neapolitan" is a kind of Yoshoku foods which is arranged or developed in Japan based on European foods.  It is developed by a Japanese man and it is not a traditional Italian food.
It is said that Mr. Irie, the chef of a hotel in Yokohama city, Kanagawa prefecture, was the man who developed this food.  It was after World War 2.  Many people and goods came from US or Europe at that time.  Many of their foods also came to Japan.  At that time, many Japanese people were not familiar with spaghetti.  So this food is arranged as Japanese people would like.
Around 1955, domestic spaghetti products were appeared and this menu is introduced widely for demonstration purpose because it was easy to cook.  Also it was served as school lunch.  Therefore, it was getting popular and cooked at home.
Ingredients (for 1 dish):
50g onion
30g green pepper
40g sausage (or bacon)
1 mushroom
Spaghetti
10g butter
75ml tomato sauce
Tomato ketchup (as needed)
How to make:
1) Cut sausage as bite size and green pepper, slice onion and mushroom.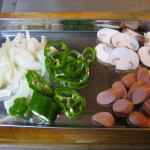 2) Heat butter on a fry pan and then fry onion, green pepper, sausage and mushroom together until onion becomes translucent.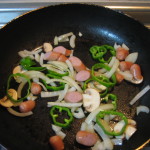 3) Put boiled spaghetti and tomato sauce in the fry pan and mix everything.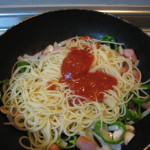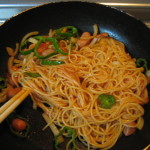 4) If you need more taste, add tomato ketchup.
In Japan, I think home cooking pasta (spaghetti) was only this Neapolitan or meat sauce (Bolognese) until 35 or 40 years ago at least.  Now Italian foods are very popular in Japan and we can enjoy various type of spaghetti such as Carbonara, Pescatore, Vongola or Arrabbiata etc.  Also we enjoy Japanese style spaghetti which are using shiitake muchroom, soy sauce, cod roe etc.  These spaghetti are cooked at home.
However we can enjoy various types, many people (including me) still feel this is a nostalgic taste.
Enjoy meal!